We provide digital signage for large-scale setups.
Projects
Some projects that we worked on in the past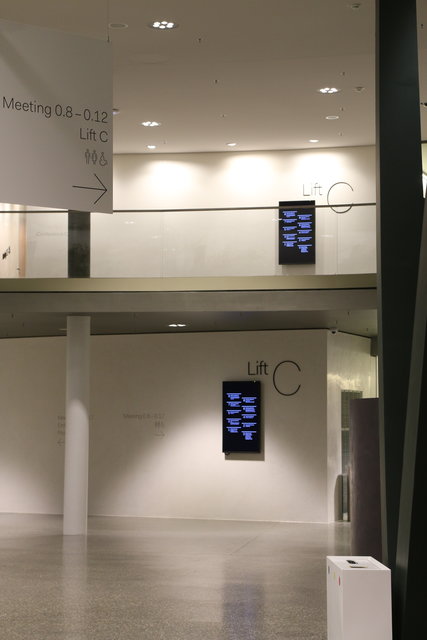 Erste Campus, Vienna 2015
Interface to room booking software
Near real-time updates of all content on screens
Certified security and penetration tested to run within banking environment
Die Zusammenarbeit mit dsigns war sowohl aus Produkt- als auch aus Servicesicht erstklassig. Das Produkt: stabil im Betrieb und simpel in der Bedienung. Die Integration - besonders in unserer Banken-Umgebung - verlief professionell: Erreichbarkeit und Problemlösung waren ausgezeichnet!
Oliver Becke (Erste), Projekt Medientechnik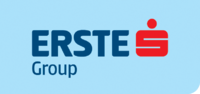 Door Display
~40 displays across Erste Campus
current and upcoming events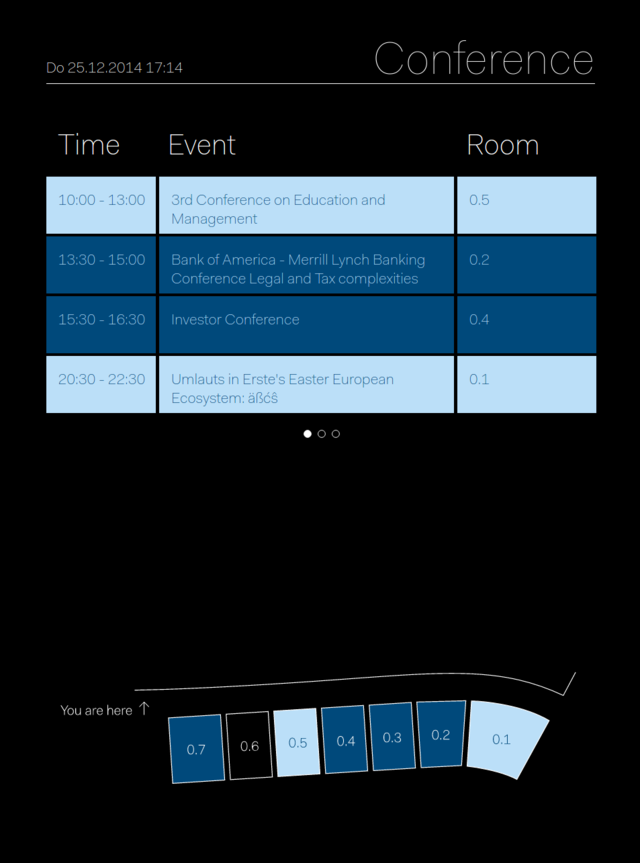 Occupation Map
bundles visualization of multiple meeting rooms
dynamic map to show room location
Tenant Board
display tenant booking across floors
lightweight CMS in background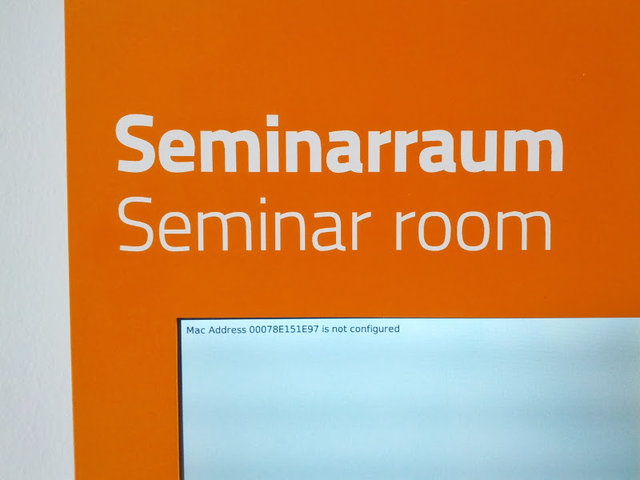 Campus WU, Vienna 2013
Room booking software
Interface to access control system
Interface to several other systems (large format displays, personal lockers, payment system, etc.)
"Gemeinsam mit dem professionellen Team von dsigns und deren breit gefächerten Knowhow von Informatik bis Embedded-Hardware steht einer Lösungsfindung für komplexe Projektanforderungen auch innerhalb kürzester Zeitpläne nichts im Weg."
Thomas Schreiner (PKE), Projektleiter Medientechnik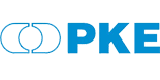 Door Display
~200 displays for auditoriums and seminar rooms
hardware monitoring & maintenance mode
network based boot to avoid any installation, full plug&play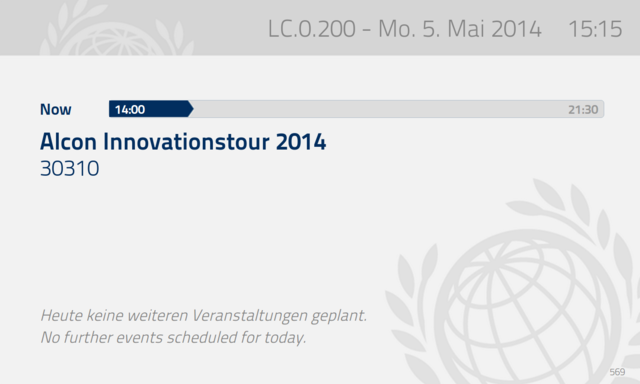 About & Contact Information Who we are